Site Description and History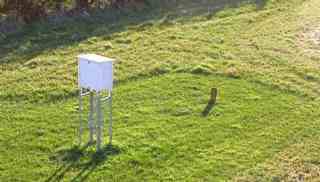 The weather station commenced recording in November 1999. It is situated in eastern Ireland about 5km north of Wicklow Town, 40km south of Dublin City and is 1.8km in from the coast. It is a lowland site being only 12m above sea level. Major features that affect the weather are the Wicklow Mountains to the west and the Irish Sea to the east. The immediate surroundings are mixed farmland and young woodland plantation. Various recording instruments have been added and it is now a climatological station with daily observations from manual instruments being submitted to Met Éireann (The Irish Meteorological Service)
Nov 1999 Davis WMII automatic weather station set up to record precipitation, temperature, humidity, wind speed/direction and air pressure.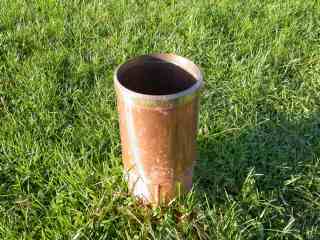 May 2001 Standard rain gauge installed with observations submitted to Met Éireann.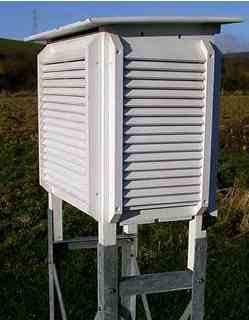 July 2002 Standard Stevenson Screen installed to record max, min, wet and dry bulb temperatures. Grass min thermometer also added. Observations submitted to Met Éireann.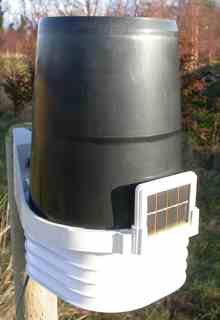 Mar 2003 Automatic weather station updated to a wireless Davis Vantage Pro. Extra elements recorded are soil temperature at 10cm and 30cm and soil moisture. Being wireless meant that the automatic weather station was moved 30m to a more open site giving more accurate temperature and humidity readings
Dec 2003 Weather station went on-line at www.wicklowweather.com
Dec 2003 Campbell-Stokes recorder installed to measure bright sunshine duration. Observations submitted to Met Éireann.

Dec 2005 Automatic weather station upgraded to a Davis Vantage Pro Plus. This has a solar radiation and a UV sensor. Data from these 2 sensors and soil temperature are now included and updated regularly on the website.
Last updated 24 July 2010
©2004-06 All rights reserved. Unauthorized duplication or distribution is prohibited
Never base important decisions on this or any weather information obtained from the Internet